Rustic bedroom theme for children
Log beds are one of the finest quality beds you can get your children to. When it comes to children and anything related to them, the parents usually put more care into choosing their products. Their products must be safe, durable yet nice looking. Children have their preference and likings too when it comes to their toys, room decoration, etc. You can play with different themes, colors while decorating your kid's room. You can choose a playful and colorful theme. You can also change the whole environment and look of it with a rustic theme. Your kid gets to go for outdoor activities in vacation or weekend. You can give them wildlife adventuring look in their room with rustic themes.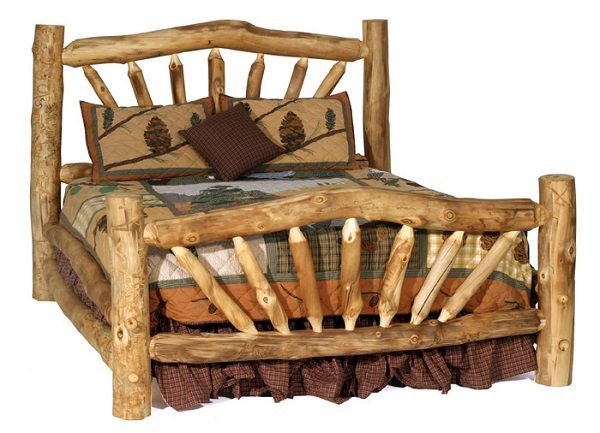 Nowadays it has become hard for the parents to introduce their child to the nature. Camping hiking, fishing, etc. tasks are very fascinating to many kids. Though it is not possible in the midst so many tasks and busy schedule of their parents, they can explore the adventure with the rustic theme in their rooms.
If you want to give a wildlife look to your kid's bedroom, you have so many options you can work with. There are different kinds of bedding that go well with the rustic theme. You can use a plain log bed which will simply make the place look more like a lodge cabin. If you want to give it a more natural and wild nature look, you can pick the comforter sets with camping scenery, wildlife look, bear, moose, elk, etc. You can also choose the quilts with the rustic themes. If you have chosen the plain log beds for your kid, you can put different printed or wildlife resembling quilts, cushion, etc. You can also pick the handcrafted log beds, timber bed frames, etc. which will go right with the rustic theme. Always remember a bed is a very important thing in the bedroom that should be considered the most important one. No matter whichever thing or toy you add or reduce from the room, the bed should be a quality product. Many kids play games, jump on their beds. The bed should be durable and comfortable, keeping the kids warm.
If you have picked the rustic theme for you, never go for too vibrant and colorful paints. Choose the earth tone paints like copper, tan rust or warm shades of them. You can also pick the ones from the color of the bedding. For different contrasting color, you pick a snowing look, forest, camping together or trout ones, etc. You can also paint an outdoor scene or purchase a wall mural of different things. You can also use window frames of different outdoor printed scenes. You can try log beam colors in the ceiling and pillar. If you don't want the room to be dark, you can use the light tone color too like cream, off white, etc.
Share this post